All news
December 21, 2021
LIDO – Lightweight Information Describing Objects Version 1.1 published Working groups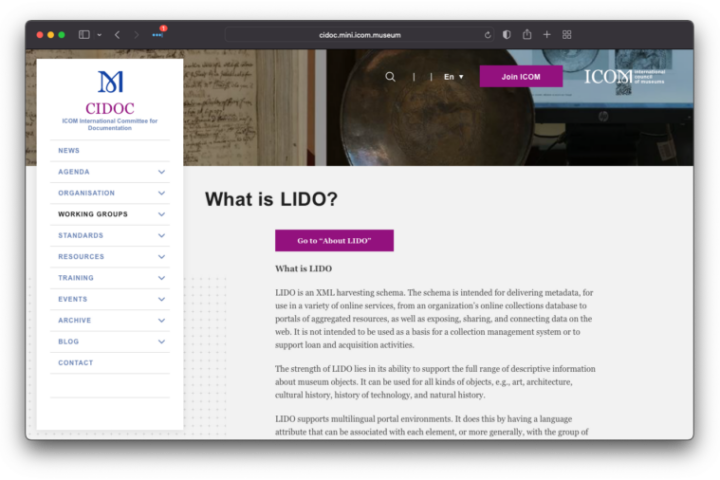 The CIDOC LIDO Working Group is pleased to announce that as of December 2021, the new official version LIDO v1.1 replaces version 1.0 as of November 2010. The Working Group would like to thank all contributors for their help and support.
LIDO – Lightweight Information Describing Objects is an XML schema intended for delivering metadata for use in a variety of online services. Its strength lies in its ability to support the typical range of descriptive information about objects of material culture. It can be used for all kinds of object, e.g., art, cultural, technology and natural science and fully supports multilingual environments.
Important to note, LIDO v1.1 is backward compatible with LIDO v1.0, meaning that any LIDO v1.0 document will still be a valid instance of the current version. In addition to new content (introduction of new elements and attributes), the documentation and structure of the schema have been adapted to current community needs.
Special attention has been paid to quality assurance measures to validate the content and structure of LIDO XML records and to compliance with Linked Open Data principles. Accompanying Terminology recommendations have been substantially extended.
The specification of the standard:
LIDO v1.1 HTML reference: