Training Events
CIDOC Training
Working in partnership with the Museum of Texas Tech University (MoTTU), CIDOC has established the CIDOC Training Association, which assumes responsibility for the management and development of CIDOC's vocational training programme.
Intended both for experienced museum personnel and for newcomers to the field, this comprehensive programme brings together established experts – members of CIDOC and university faculty – with professionals seeking guidance and training in the theory and practice Museum Documentation. Training events take place annually, at different locations, in English and other languages.
Watch this space for news about upcoming events!
---
CIDOC Summer School in the USA
2018 CIDOC training – registration open
July 31 – August 3 2018, courses in English
Museum of Texas Tech University, Lubbock USA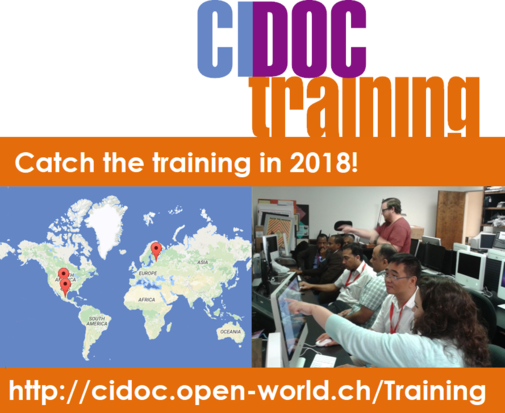 Registration is now open for the 2018 CIDOC Summer School at the Museum of Texas Tech University – Principles and practice of museum documentation July 31 – August 3
This is an annual event that we have been running since 2011. Over the years we have trained several hundred participants.
We cover a mixture of foundation, intermediate and advanced topics. As in previous years, dormitory accommodation is available on campus for just $30 per night. Breakfast, lunch and coffee breaks are all included in the registration fee. Registration is 300 USD (250 USD for members of ICOM).
The full programme can be found on the CIDOC Summer School website: 
https://cidoc.open-world.ch/Training/TX2018
Please let us know if you have any questions!
---
Archiving Intangible Cultural, Lausanne, Switzerland
2018 CIDOC training – registration now open!
August 6 – 10, 2018, courses in French/English  
EPFL ArtLab and eM+, Lausanne, Switzerland

The CIDOC Training Association Summer School will be taking place for the first time in Switzerland, at the EPFL campus in Lausanne, overlooking Lake Leman.
The event is organised in conjunction with the Symposium: Archiving Intangible Cultural Heritage – a symposium for living traditions and the EPFL ArtLab exhibition Kung Fu Motion.
The Summer School workshops, to be delivered with French and English translation, will cover the essentials of museum documentation theory and practice, with a special focus on documenting living traditions and intangible heritage.
The event includes lectures, training workshops, exhibition visits and behind the scenes tours. 
---
CIDOC Training programme in Tartu, Estonia
2018 CIDOC training – registration now open!
August 12 – 17, 2018, courses in Estonian (and some English)
University of Tartu, Estonia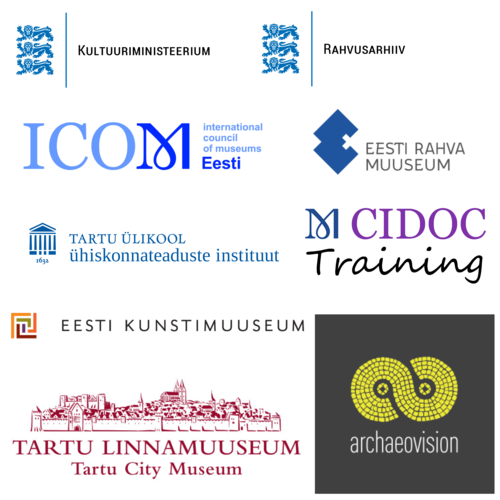 ---