Next Conference
CIDOC organises an annual conference which typically incorporates:
Plenary sessions with papers and reports on documentation issues and initiatives
Workshops and tutorials on specific issues
Working Group sessions during which members of the Groups pursue their projects
Annual General Meeting of CIDOC
Visits to museums to learn about their documentation practices
---
CIDOC 2023 – Mexico City, Mexico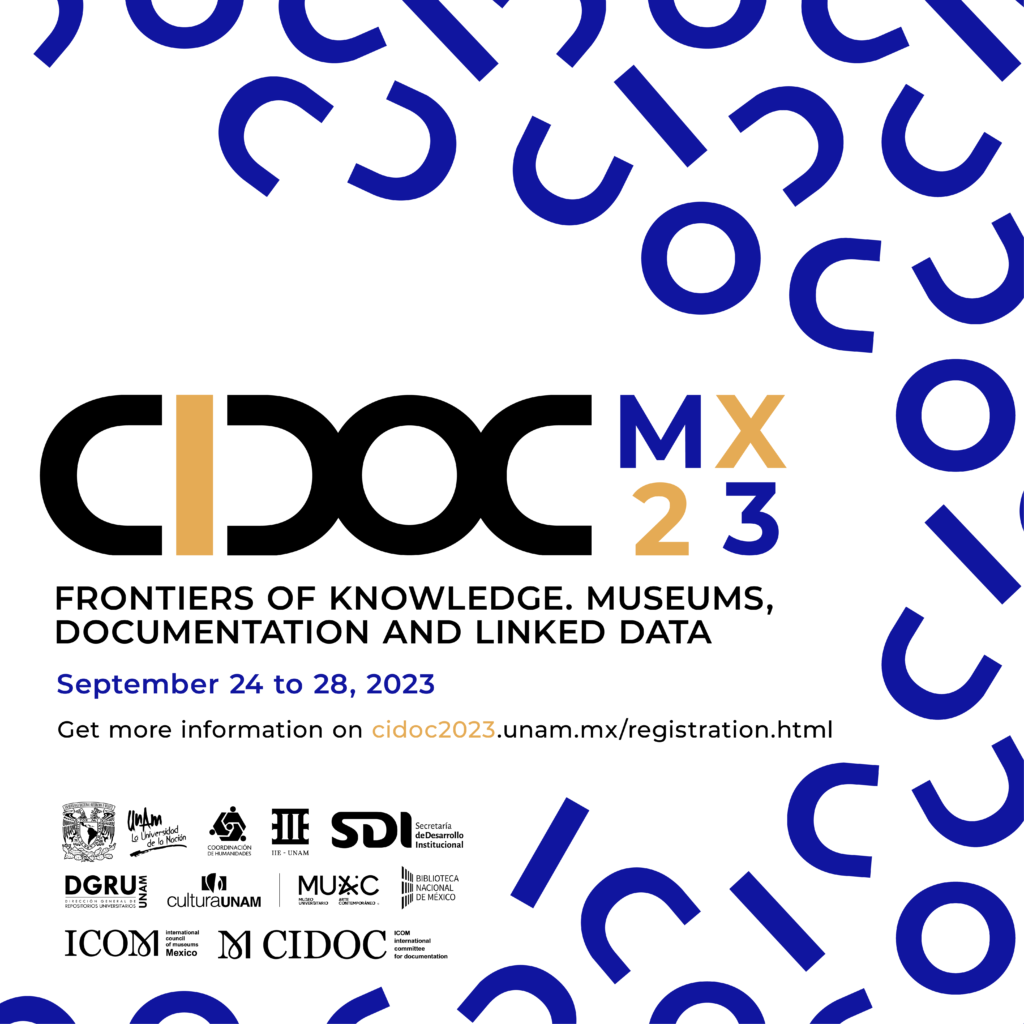 The CIDOC 2023 Congress will address the frontiers of knowledge in museum´s documentation and linked data. We will seek for future documentation goals and where we want to go. We understand these boundaries as limits that obey cultural, institutional and academic positions that we must constantly question and overcome. Let´s redefine the boundaries for increasingly inclusive and enriching documentation.